Journal Entry:
Mon Dec 23, 2013, 12:42 PM


Merry Christmas , Happy holidays


wishing you all a happy holiday season whatever you celebrate this season, all the best to you


Thank you for your friendship, support , hope 2014 is a good year for all of us


I pretty much stopped doing new year resolutions since i never seem to keep them..lol..i rather be surprised


talk to you all soon

New Cat book

Two of my kitty animal artworks ( Halloween Critters and Santa Kitty)
are published in a new Cat book
CAT SAYINGS: wit & wisdom from the whiskered ones




Beautiful animal art from 60 artists from 9 countries! Including several talented deviants artists and friends








The official publication date is September 1st.
However, Amazon.com and Barnes&Noble.com






have the book up and available for sale .
The Book already received a 5 star review!


If you're a cat lover this is the book for you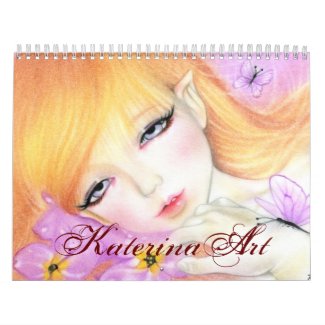 Dreamy Doll Beauties 2014 Calendar by Katerina Art
by
katerinaart
Find other Katerina Calendars at
zazzle.com


My Art on: